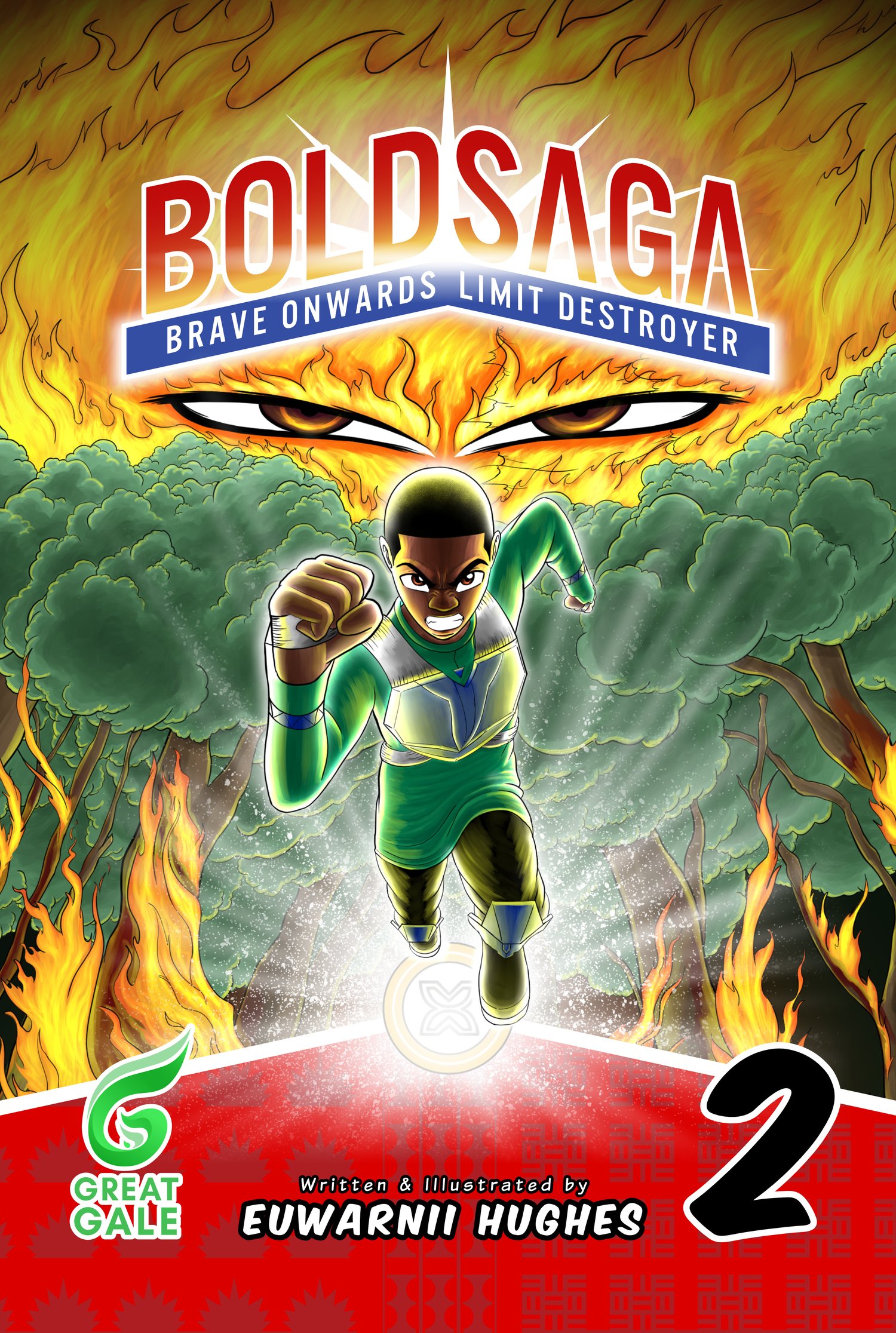 BOLDSAGA Ch 2 Paperback Signed
On Sale
Select Buy 100 copies get $3k 1-on-1 Coaching Free
Enter the Extraordinary with BOLDSAGA: Brave Onwards Limit Destroyer! Welcome to the best Afrofuturism Manga Series; rewritting the narrative for your young kings and queens.
This is BOLDSAGA Ch 2 Paperback Signed.
The Rite of Passage reaches its final round, Shani vs Inyoni! Can she defeat her irate opponent? Following this a massive explosion erupts, forcing Masego to rise to the challenge! It's a dangerous race against time to save his mom and dad! Does he have what it takes?! Can he outrun the ferocious flames? Find out In this riveting chapter of Afrofuturism Manga BOLDSAGA: Brave Onwards Limit Destroyer!!
No longer do your kids have to settle for wack excellence, mediocre black representation in media, comics and manga.
With BOLDSAGA they get:
over 30 pages of Black Excellence
Afrofuturism Manga that Celebrates African Culture
A story that inspires and uplifts them
Adinkra, African Mythology
African Languages, African Martial arts
Industry standard High Quality Art
Coloring Pages
Manga self help, PMA book
Educational Pages about African Kingdoms, African Culture and more
This is just the beginning! Give the gift of Black Excellence! Get your copy of 
BOLDSAGA Ch 2 Paperback Signed today! 
With hundreds of copies sold, 4 physical and digital chapters published, a successful kickstarter and even Black Sand Entertainment saying BOLDSAGA is "pretty damn good!", now is the perfect time to grab your piece of history. 
Imagine investing into Pokémon back in 1996, Apple when it just got started in 1976, or Adobe back in 1982? That's what makes this BOLDSAGA collector's item so special!